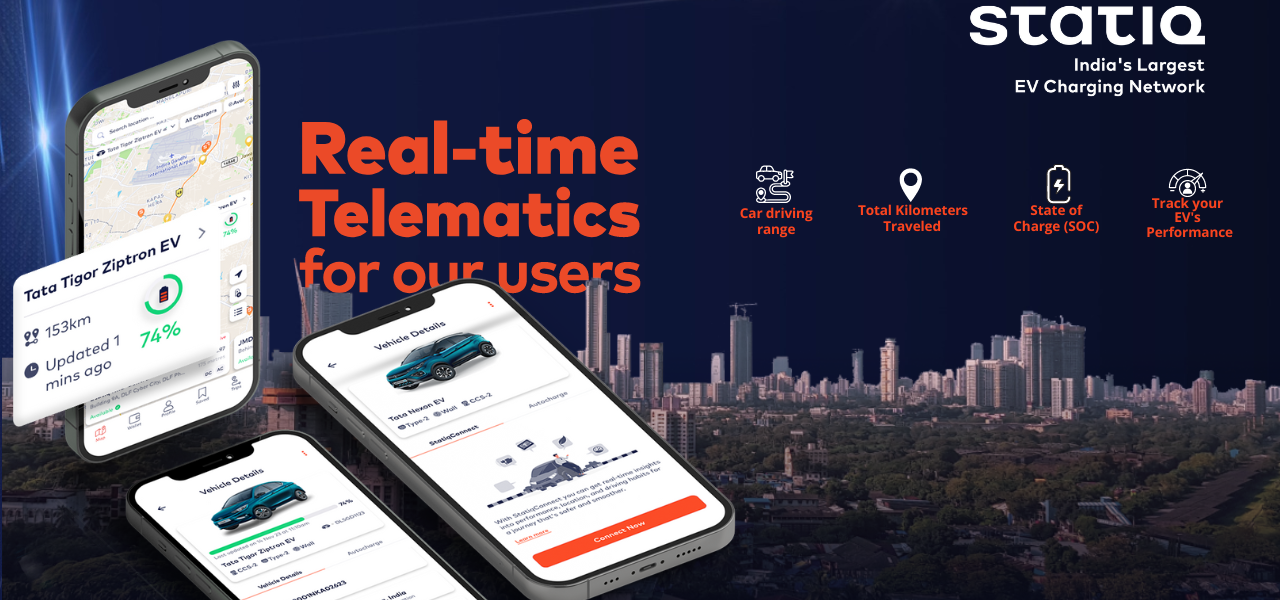 Revolutionising EV Charging with StatiqConnect – Feature for a Smarter Driving Experience 
Can you believe how fast the world of electric vehicles is evolving? It's like every day brings a new innovation, making our driving experience smarter and more exciting. And guess what? Statiq, India's largest EV charging network, has recently rolled out Statiq Connect, an exciting new feature that will take your EV charging experience to the next level.
StatiqConnect: Empowering Users with Real-Time Insights
StatiqConnect is designed to offer users a seamless and comprehensive overview of their electric vehicles, eliminating the need to download multiple OEM apps for car details. This game-changing feature centralizes all crucial information within the Statiq app, ensuring that users have quick and easy access to the data that matters most.
What makes StatiqConnect so special?
Well, it's all about Telematics– a term for real-time information that goes beyond the ordinary. This isn't just about knowing your battery percentage; it's about a holistic approach to managing your electric vehicle, making it as efficient and user-friendly as possible.
Key features of StatiqConnect 
Total Kilometers Traveled: Stay informed about your EV's overall mileage, enabling better tracking of your journeys and helping you plan for maintenance or service needs.
Remaining Range: Get real-time updates on the remaining range of your electric vehicle. This feature aids in planning routes, especially during long journeys, and contributes to a stress-free driving experience.
Charging Indicator: Keep check on your vehicle's charging status at all times. StatiqConnect ensures you are aware of the charging progress, allowing you to plan your day effectively.
Current Location: Track the location of your electric vehicle in real-time. This feature not only enhances security but also provides valuable insights into your vehicle's whereabouts for added convenience.
Enjoy the convenience of accessing all your EV details in one place, saving time and effort. With Statiq Connect, you can manage your electric vehicles more efficiently, fostering a proactive approach to maintenance and usage.
Steps to Enable StatiqConnect on the Statiq EV Charging App: 
For New Users: 
Download the Statiq EV charging app and log in using your mobile number and OTP.
Select your vehicle model and click on the "Connect Now" button.
Enter the login credentials and Congratulations! Your vehicle is now successfully connected to StatiqConnect.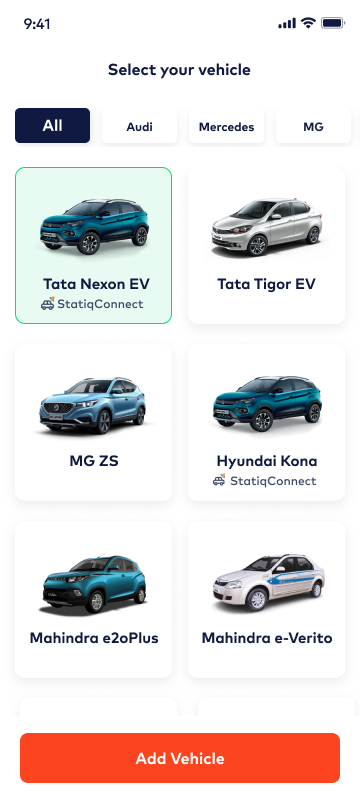 For Existing Users: 
Navigate to the map screen on your Statiq EV charging app and click on the vehicle displayed on the map.
Click on the connect button in the pop-up. (The pop-up will only appear if statiq connect is compatible with the vehicle selected)
Enter the login credentials and done, Your vehicle is now successfully connected.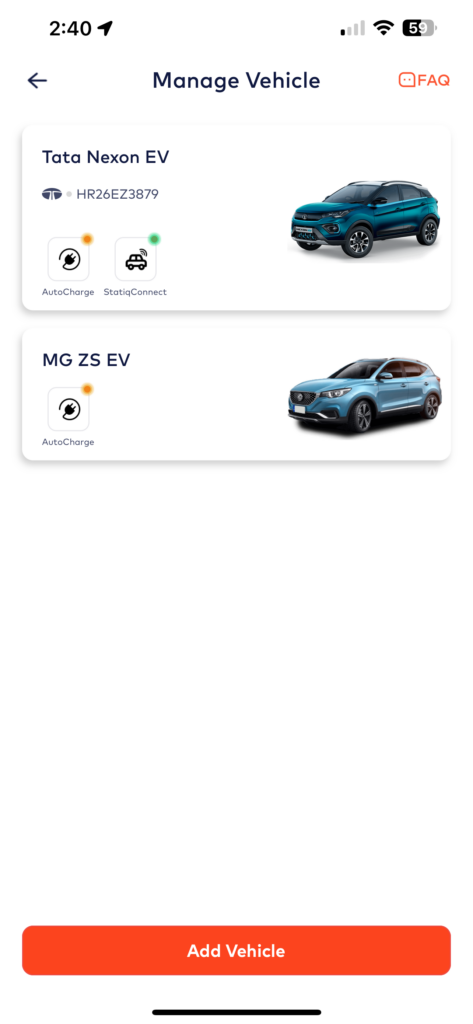 You can also activate this feature in the "Manage Vehicle" section of the Statiq EV charging app. Once connected, you'll have access to this screen for a seamless and connected experience.
#StayCharged

Also read, EV Charging with Statiq is Now More Rewarding with the 'List a New Charger' Feature