Does Charging Stations Changing The Game For EV Drivers?
Published in IANSLife
An overview of the EV charging station industry
It goes without saying that EVs are emerging as a significant alternative mobility choice for Indians today. Partly propelled by the government including state governments and partly riding on the popularity among end-users, this cleaner mode of transport is already becoming a regular feature on Indian roads. However, any traction in EV usage would be subject to the availability of adequate charging infrastructure and services. But by all accounts, India is currently short on charging stations and associated infrastructure. Again, just as they are doing with EVs, several state governments as well as the Central government along with a host of private players are pushing to ramp up charging infrastructure across the country.
How is the EV charging infrastructure landscape really shaping up? What are some of the major technologies and standards that are making their presence felt? Equally importantly, notwithstanding the disproportionate shortage, how is the emerging charging infrastructure changing the game for EV drivers?
Sheer increase in the number of charging stations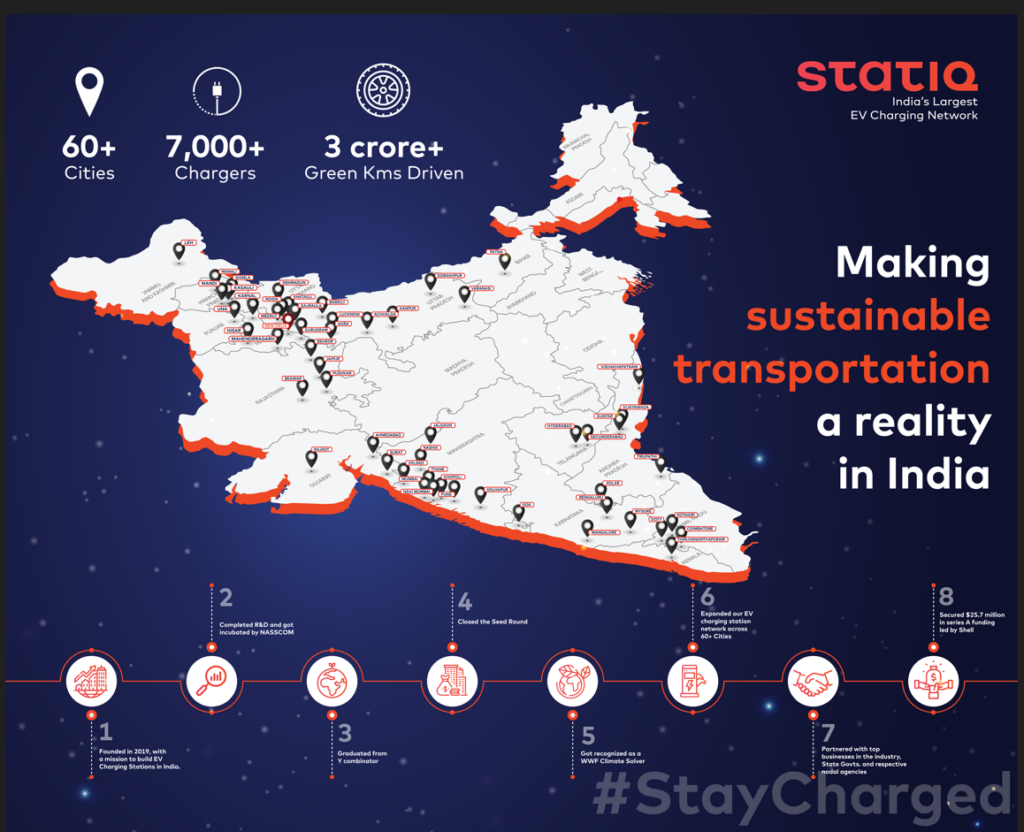 First, there has been a considerable spurt in the number of charging stations in recent times. In fact, in the last year alone, the number of charging stations in the country has grown more than five times. As of March this year, India had a total of 6,586 public EV charging stations in the country. Yet, this is much too low a ratio, namely, between the number of EVs and the number of charging stations, as compared to global figures.
It has been estimated that India has only 1 charging station for 135 EVs as compared to the global availability of 1 charging station for 6-20 EVs. However, this shortfall is all set to be addressed in the coming years. For instance, PSU oil marketing companies have been tasked with setting up 7432 public fast charging stations, expected to be installed by 2024.
Furthermore, according to an Action plan developed by the Bureau of Energy Efficiency, a total of 46,397 public charging stations are being targeted in 9 major cities alone in the country.
Most charging types/technologies available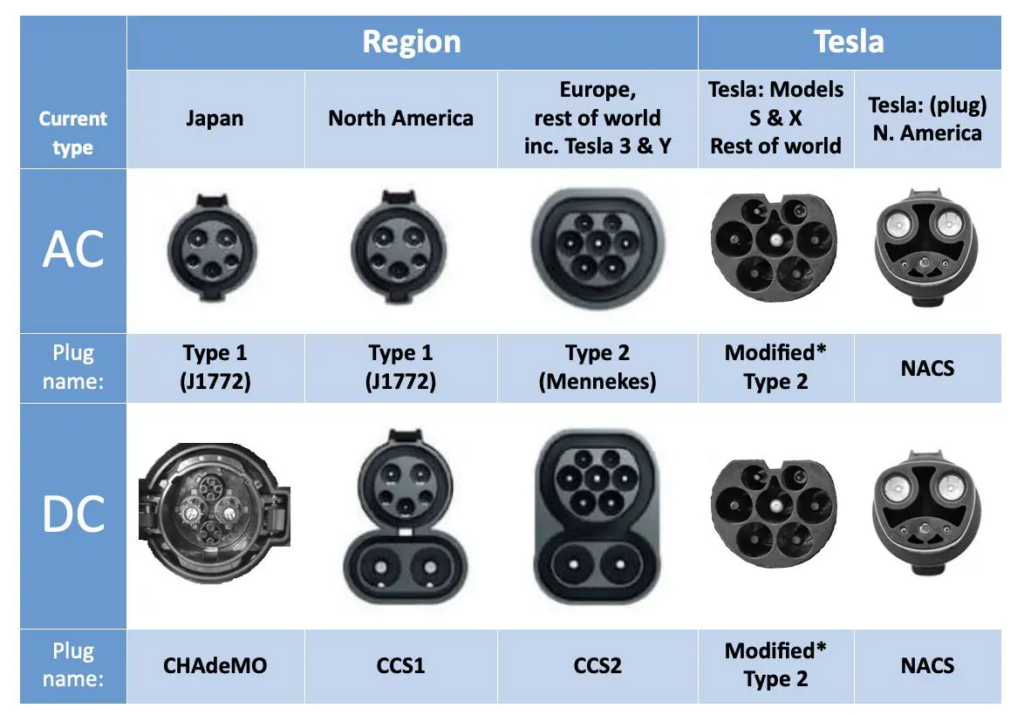 In a relatively short period of time, a wide range of charging types/technologies has made their way into our country. Apart from battery swapping, direct charging options of different types including slow AC chargers and fast DC chargers are alleviating range anxiety and making life easy for EV drivers in the country.
Slow charging methods include Bharat AC-001 (10 KW, 230 voltage), Bharat DC-001 (15 KW, 48 voltage) and Bharat DC-001 (15 KW,72 or higher voltage). While the first two are meant for two-wheelers, three-wheelers and four-wheelers, the last one is for four-wheelers only. As far as fast chargers are concerned, they include a Combined Charging System (CCS with 200-750 voltage), CHAdeMO with 200-500 voltage and Type 2 AC with 380-415 voltage.
While the first two of these fast chargers are meant only for four-wheelers, the last one is targeted at two-wheelers, three-wheelers and four-wheelers. With the rising number of 4W EVs, the demand for DC fast chargers for highway charging and moderate/fast AC chargers for destination charging is likely to pick up even further.
The advent of Smart EV charging management solutions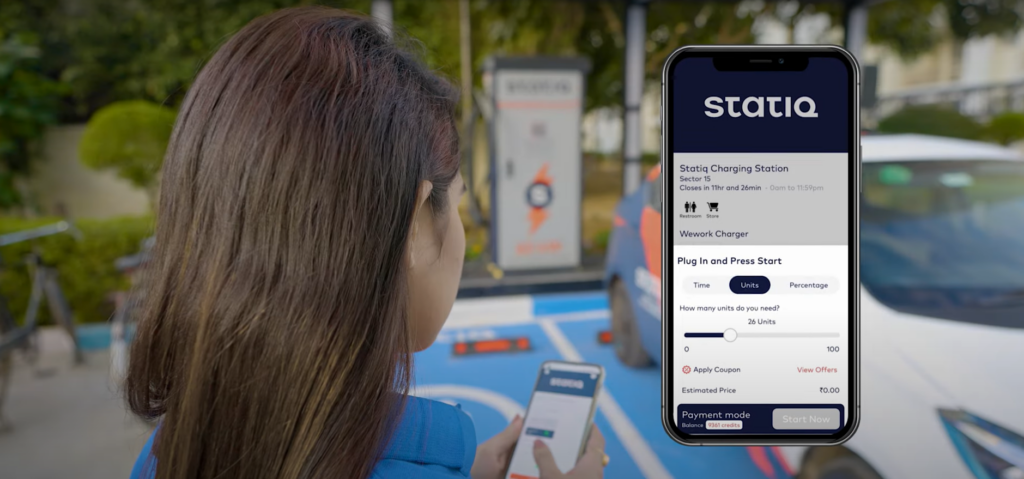 Today, there are network-based smart charging management solutions making an appearance that not only enable an EV driver to navigate and locate the nearest charging station and points appropriate for his EV but also avail of a range of payment modes including cashless payment and charging wallet apart from other value-added services, etc.
Today they can even remotely monitor and control charging sessions through mobile apps. Moreover, there are smart-managed EV charging stations that are managing power load through automated balancing of peak and off-peak hours thereby improving overall operational efficiencies while also making it cost-effective for consumers.
Different business/service models coming up
Already, a number of players and service providers have come up offering different services and business models. Apart from charger OEMs and manufacturers of EVSE equipment expanding their footprint, there are EV manufacturers that are tying up with charging station service providers enabling the availability of dedicated charging services for their customers.
At the same time, there are independent Charging Point Operators or CPOs that either own and operate charging stations or operate them for third parties. Typically, they source power from utilities and sell to customers and are mainly responsible for setting prices, and managing daily operations and maintenance in a charging-as-a-service (CaaS) model. Some of these CPOs could also happen to be EVSE manufacturers.
Then there are charging station aggregators that purchase EV chargers in bulk through an open bidding and then entrust the selected vendors with the task of planning and commissioning as well as operations and maintenance for a fixed period of time. At the same time, a number of startups as battery swapping service providers are emerging in the country. And with the government allowing the sale and registration of EVs without batteries, battery-as-a-service (BaaS) model is also becoming popular.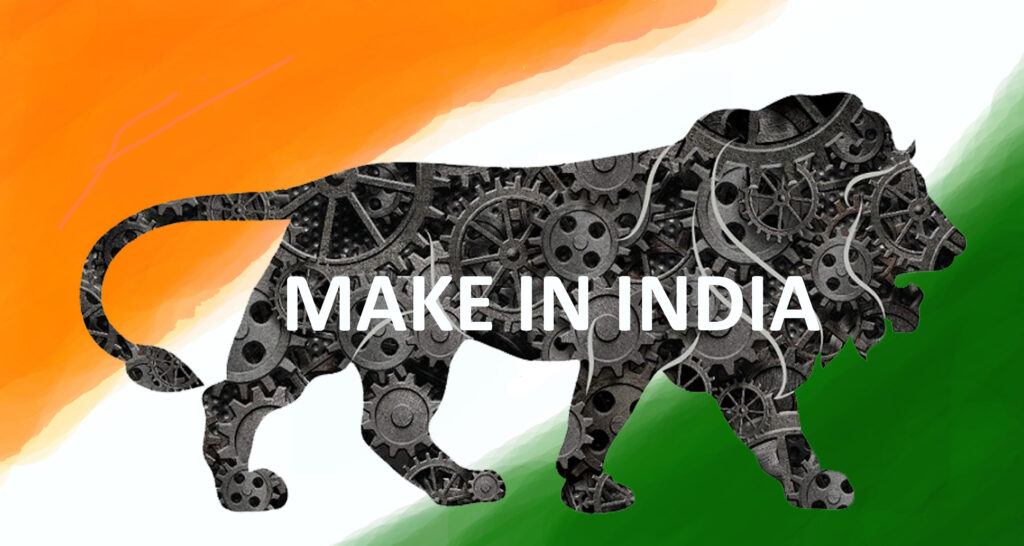 Even as the government has set its sights on achieving EV sales penetration of 30% for private cars, 70% for commercial vehicles, and 80% for two and three-wheelers by 2030, one-third of all vehicles that would be sold in India by 2030 is expected to be an EV by most accounts. This testifies to the colossal potential that EV charging equipment and charging station businesses have in the Indian market.
With the number of independent charging station service providers as well as EVSE manufacturers already on the rise, the current estimated shortage of charging stations would be made good in the coming years. And from customers' standpoint, a more expanded charging infrastructure available at strategic locations along with smart charging and payment solutions would certainly put them in the driver's seat. It is this optimism that is really changing the game for EV drivers.
(Raghav Arora, CTO & Co-founder, Statiq)
Also Read, How Much Time Does It Take To Charge An Electric Vehicle?