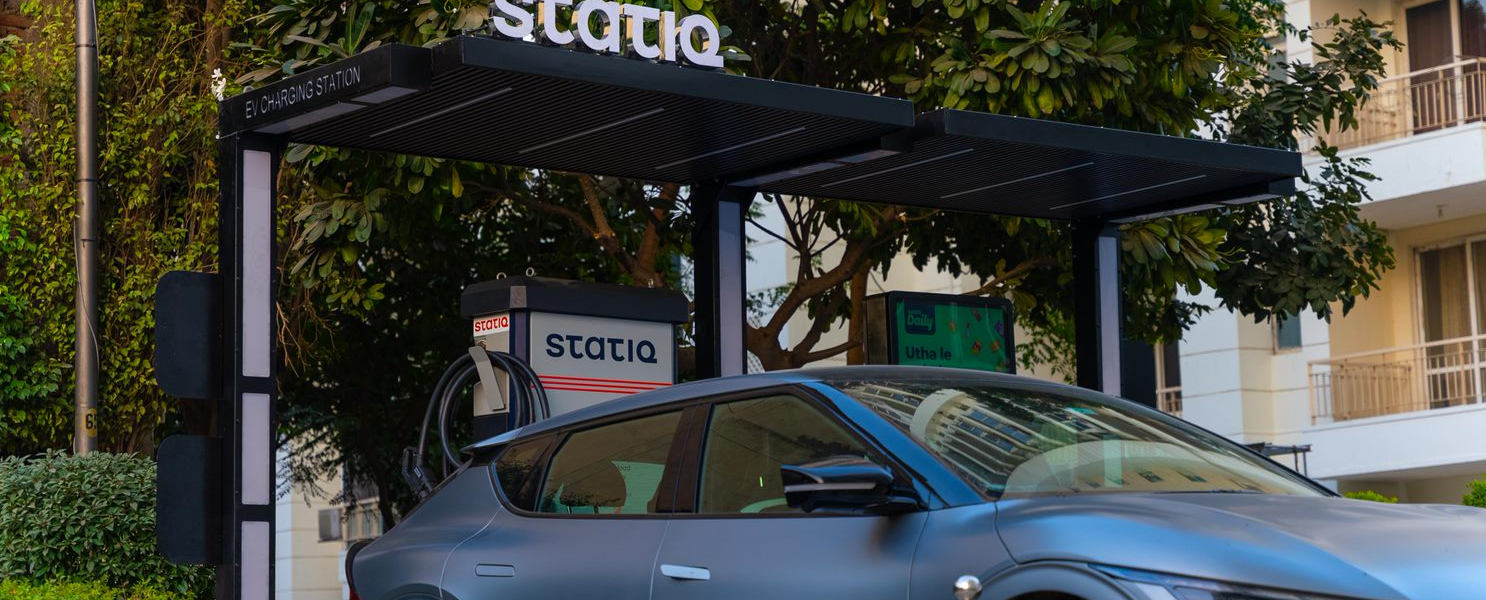 Statiq Eyes to Install 20,000 EV Charging Stations by 2023 
Statiq, a leading EV charging solution provider in India, has announced its plan to install 20,000 electric vehicle charging stations across the country by the end of 2023. Working tirelessly towards building a robust EV charging infrastructure and promoting the use of electric mobility among citizens, Statiq is playing a key role in fulfilling the government's ambition of achieving 30% electric vehicle sales by 2030. 
The company has already installed more than 7000 EV charging stations in public, semi-public, and private residential areas across 60+ cities in India.
To make the EV travel experience more convenient, Statiq has placed more than 1,000 electric vehicle charging stations in prime locations such as highways, malls, airports, residential and commercial areas, restaurants and hotels, office complexes, and near corporate buildings. All the charging stations in these areas are equipped with Fast DC CCS chargers for quick charging facilities.
"We have installed over 7,000 EV charging stations in 60 cities across India. We remain committed to playing a prominent role in helping the consumers consider sustainable mobility in the future," said Akshit Bansal, Co-Founder & CEO, Statiq, during Auto Expo 2023.
According to the company, they are working with Rajasthan Electronics and Instruments Limited (REIL), Indian Oil Corporation Ltd, GMR Group, and other key stakeholders to set up EV charging stations across India using the latest technology platform. All these charging stations can be easily located on Statiq mobile application, and users can book, charge and pay conveniently through the app.
With a strong presence in Delhi-NCR, Statiq is expanding to other Tier 1 and Tier 2 cities such as Mumbai, Chandigarh, Bengaluru, Udaipur, Agra, Surat, Amritsar, Hyderabad, and others.
"We are witnessing an overall change in how people travel, and to assure this change towards sustainable mobility goes through we want to be on the forefront to provide accessible, affordable, and reliable EV charging solutions to the people," said Raghav Arora, Co-Founder & CTO, Statiq.